Every day we use a plethora of electrical appliances: mobile phone, tablet, stereo system, television – to name but a few. All these devices will require power sooner or later, regardless of whether they need to be charged or have to be plugged in to function at all. This means it doesn't take long before you're left with a tangle of cables that not only looks unattractive but can actually be dangerous, as unsecured cables lying around are easily accessible to children and animals.
That can now be a thing of the past, as KMP's Protective Box brings order to your daily routine.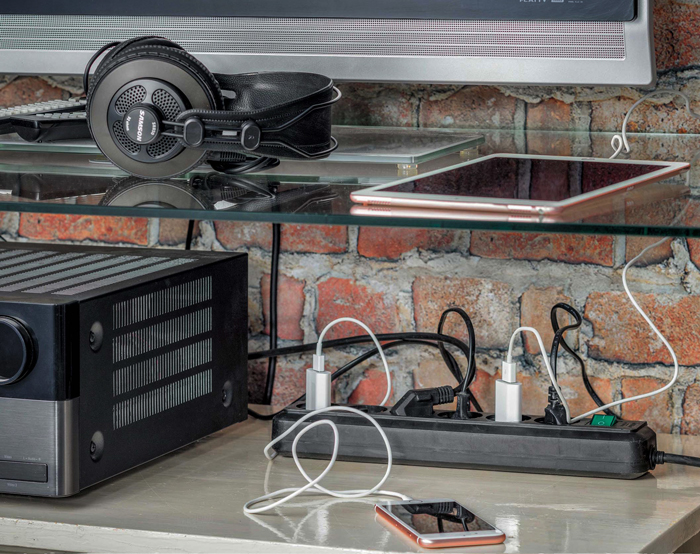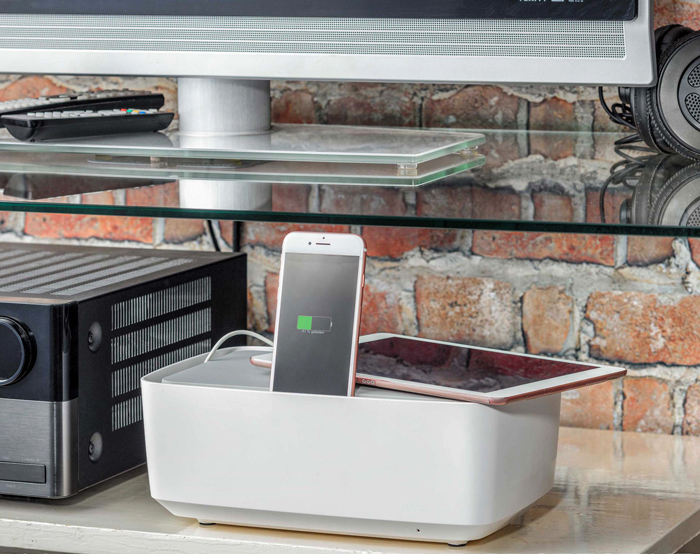 With the Protective Box, tangled cables are a thing of the past. All your cables can be channeled and secured inside the box. The innovative cable management means that there are no tangles even within the box – the cables are kept tidy thanks to the dividers supplied that fit inside the Protective Box. If necessary, the dividers can also be removed of course.
CONNECTIONS
FOR ALL YOUR DEVICES
CHARGE DEVICE
WITH USB PORT
CHARGE LAPTOPS
AND NETBOOKS
SUITABLE FOR CAMERAS,
MUSIC SYSTEMS, ETC.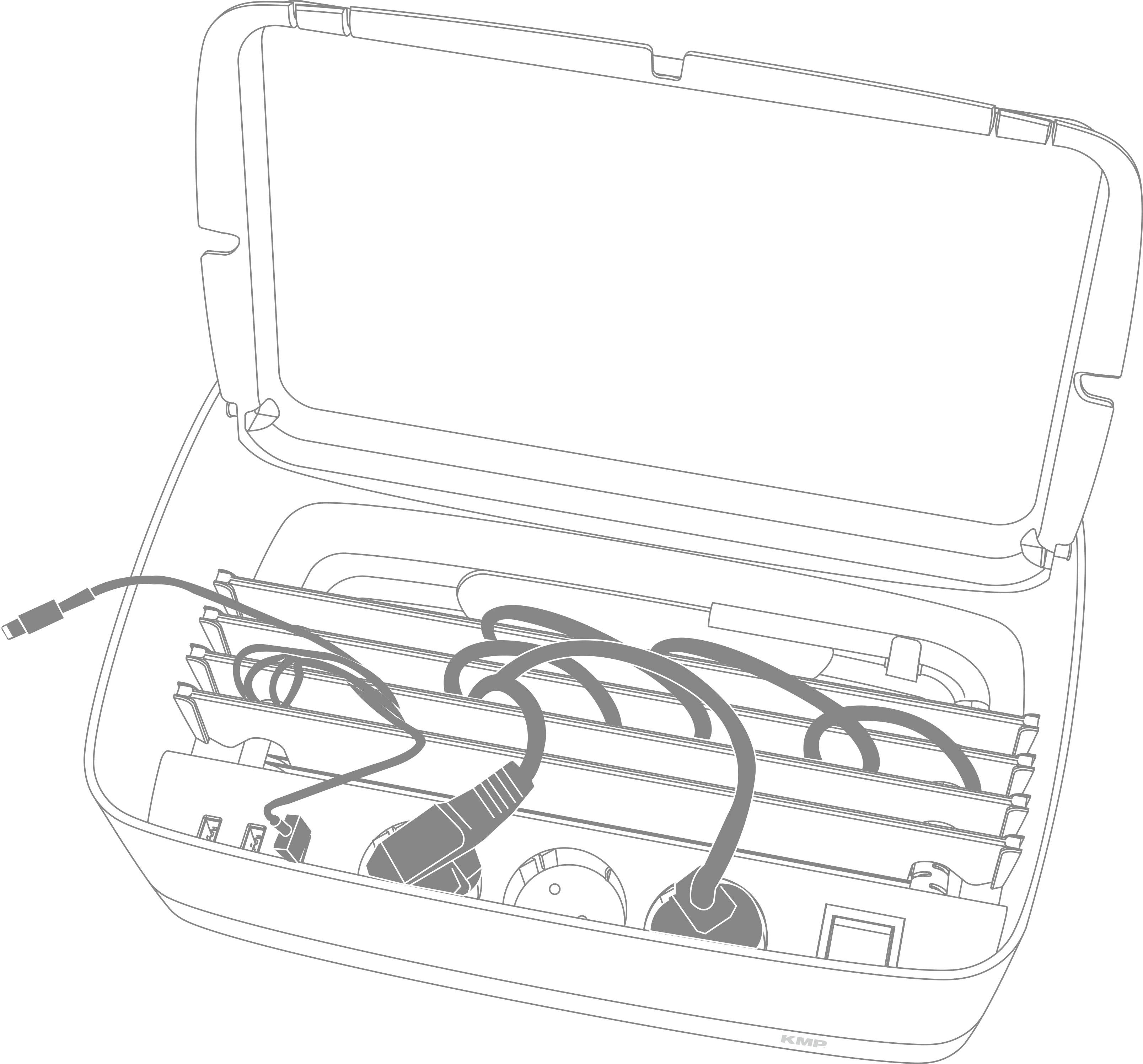 Charging station with clever cable management System
Safe for children thanks to closing lid
Shelf space on the top and holder on the edge of the Protective BoxHigh-quality ABS plastic with special anti-slip surface on the lid
Stylish and unique design
Six interface options (three USB ports and three mains cable plugs)
Integrated connection cable measuring 1.5 m in length
Max. 4000 W – max. 16 A, 250 V
USB output: 5V/3.1 A
USB input: 100 V – 240 V~, 50/60 Hz, 0.5 A
Lightning protection integrated
Fire resistance: V-0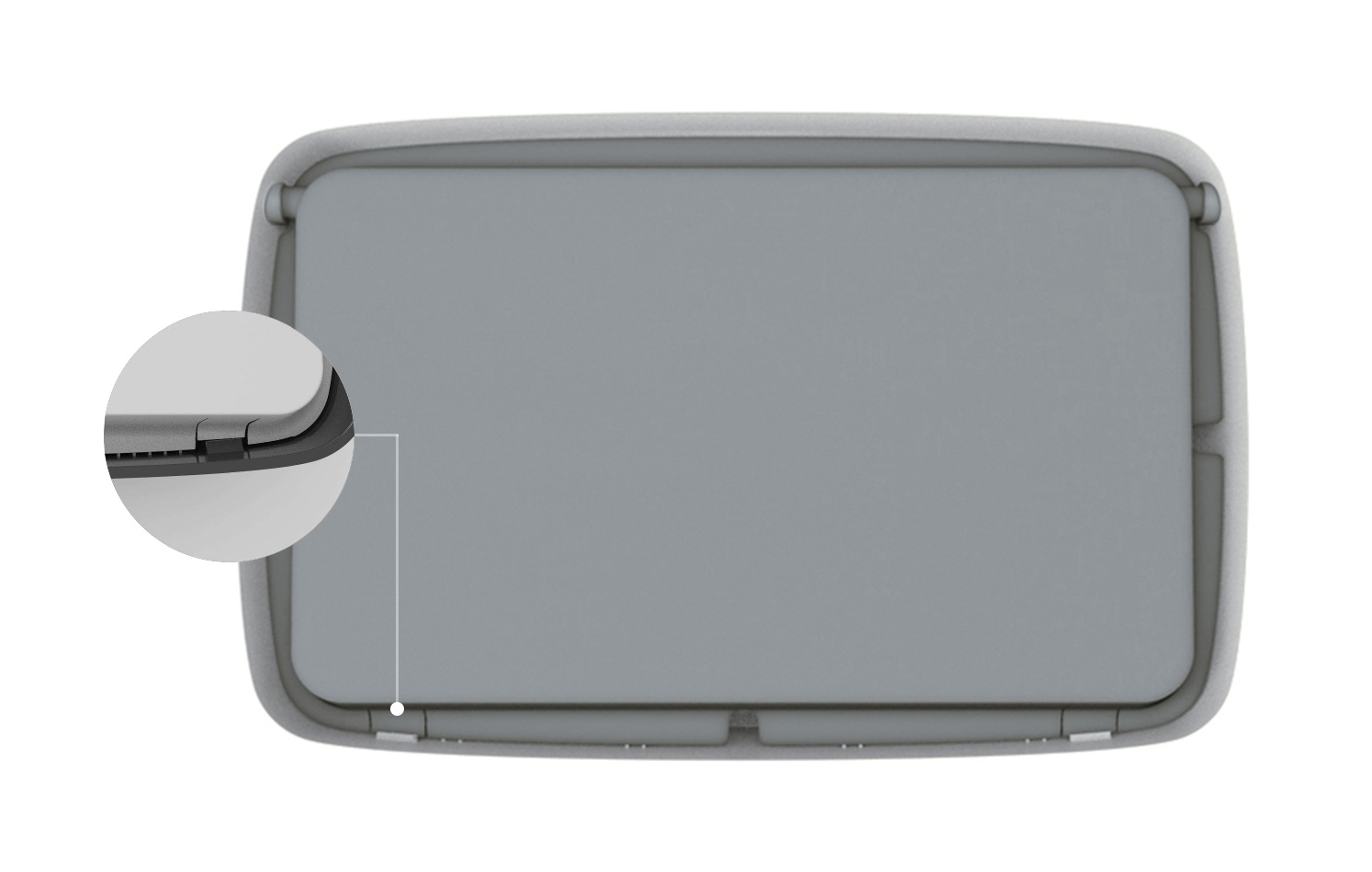 All the cables and connections inside the Protective Box are secured so that they are hard for children to get at. The lid is closed and equipped with a child lock.